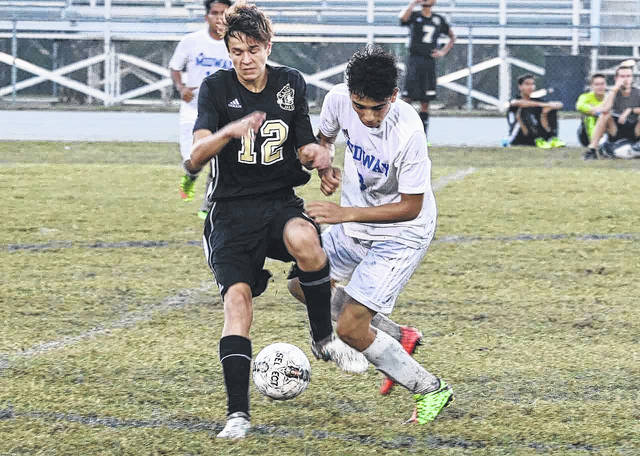 The Midway and Clinton soccer teams squared off Wednesday night after recent rains left the playing field a waterlogged mess. Still the Dark Horses didn't skip a beat as they blasted the Raiders in dominant fashion 8-0.
Clinton quickly took control as they picked up three early goals within the first four minutes to storm ahead at 3-0. The Dark Horses picked up three more goals throughout the half as the Raiders just could not find any rhythm to contend with the Horses.
At halftime, Clinton was in full command, 6-0.
The Dark Horses tallied a pair of goals in the second half to make it 8-0, but were denied the final ninth goal that would have ended the game in mercy rule.
With the win, Clinton improves to 13-4 overall and 6-2 in the East Central 2A Conference. The Dark Horses currently sit in third place in the conference with four games remaining. For Midway, the Raiders have slipped back below .500 overall with 8-9 record and are currently tied with Spring Creek in fifth place in the conference with three games remaining.
Midway is back in action on Monday as they travel to East Duplin, while Clinton will be back on the field Thursday, playing their rescheduled match at home against Laney.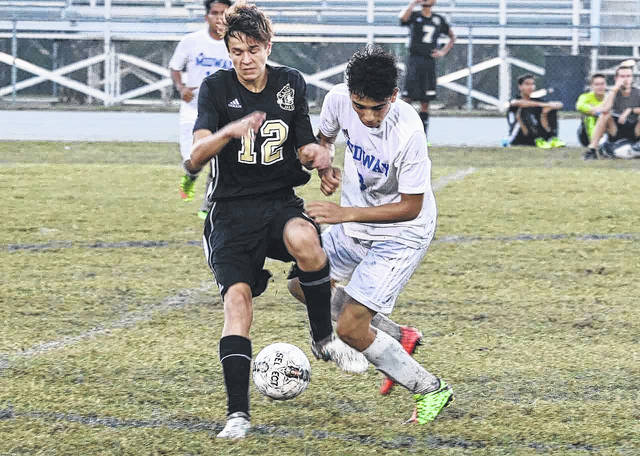 Midway's Daniel Aguirre and Clinton's Sammy Sutter collide, battling for control of the ball.
Reach Daron Barefoot at dbarefoot@gmail.com. Follow us on Facebook and Twitter @SampsonInd.